About Us
Live Audio Theatre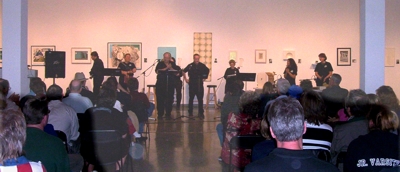 The Texas Radio Theatre Company presents a time-honored form of entertainment known as live audio theatre.
The Texas Radio Theatre Company is dedicated to preserving and performing the art of audio theatre, mainly through original works and classic adaptations.
Our style of audio theatre is performed like most other live theatre, but it's lack of visual elements can draw the listener intimately into the action, much like a book or a storyteller can.
Multiple actors, combined with sound effects and music, help audience members to create the story's scenes within their own imagination.
The Texas Radio Theatre Company performs and records in front of live audiences. Regularly scheduled performances take place most every month at the Arlington Museum of Art and other venues around the DFW metroplex.