Our History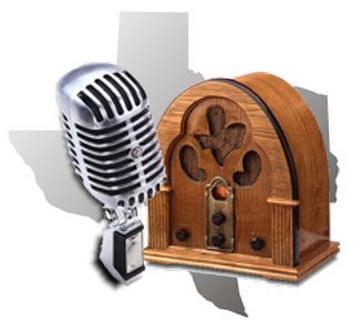 Rich Frohlich, the founder of Texas Radio Theatre Company, has always been fascinated by the power of the spoken word especially when combined with music and sound effects. In the late 80's, as a student at Western Connecticut State University, he wrote many audio skits for a weekly comedy show that aired on WXCI-FM and also adapted several fairy tales to the audio medium. After letting nearly 10 years pass, and still disappointed by the minimal presence of audio drama on the airwaves, he began to write and adapt new scripts to audio - just for the fun of it.
In October of 2000 he met Adam Dietrich who worked at Fort Worth's Hip Pocket Theatre. Soon the conversation turned Rich's radio theatre project and his current script, an epic story of love, magic and adventure called "The Bronze Ring". Adam was amazed with the story and encouraged some members of the Hip Pocket Theatre to read a few of the competed audio scripts and adaptations. These informal readings continued off and on for a year.
In October 2001, the Tarrant Area Guild of Storytellers, who Rich had worked with on a CD (available at their website) suggested the newly named Texas Radio Theatre Company, perform at one of their storytelling events. A short script called "Domingo Siete" was chosen, and the audience was thrilled. Unforunately, due to several technical hiccups, no recording exists of any Domingo Siete performance.
Later that month, the group performed War of the Worlds at the Someplace Else bar in Arlington. In December, the Arlington Museum of Art welcomed the TRTC as a regular monthly event, and since then, it's been a wonderful relationship!
On January 18th, 2002 we debuted Cliff Proton, a character who's one part homage and one part lampoon of the great space heroes of radio's golden age. Over 100 people came to hear that performance in the basement of the museum. 100+ people? We were floored, we were encouraged and so we asked around for thoughts, advice and suggestions.
We received a lot of helpful responses, most notably from: storyteller Gregg Howard , Reading and Radio Resource , Tony Palermo from the museum of Television and Radio in Los Angeles, Roger Gregg of Crazy Dog Audio Theatre , Generic Radio Workshop , Henry Howard at audiotheater.com , writer DB Humphries, and Alex Burton. Our first year would have been much harder without their contributions.
On July 7th 2002, The Coffee Haus at Lincoln Square in Arlington helped sponsor TRTC's new Radio Recreation Series. Over 70 people came to hear our performance of THE GREEN HORNET.
Sadly, in 2004 the Lincoln Square location mysteriously closed its doors. On a performance night we showed up to a dark building with a locked door. "The show must go on", I thought and scribbled a quick note and taped it to the door. We were going to perform at the Arlington Museum of Art, and if there was a function, we'd perform on the lawn. Thankfully, the museum wasn't booked that night, and we were able to set-up. We steeled ourselves for an extremely small audience - and were thankful, surprised and amazed that over 30 people found us at the museum! I guessed we must be doing something right.
Since that surprise test of our tightly coiled guerilla theatre-like dexterity, the folks at Artistic Blends in Fort Worth, the Lancaster Theatre in Grapevine, various public libraries and other venues around our area have asked us to perform with them.
On July 30th, 2002 the Texas Radio Theatre Company was first broadcast over the airwaves on North Texas Radio for the Blind. They've given us support and encouragement ever since.
Since October 2002 our recordings have been regular features on KNTU Denton. We've also been heard on KTCU Fort Worth, WBAI New York, KFAI Minneapolis, CKDU Halifax and WXCI, Danbury CT.
Pushing into the realm of on-demand listening, on December 6th 2005 one of our plays was offered on a podcast for the first time. More are on the way!
We invite you to come hear us!