Now Available!
Here's a great collection of Texas Radio Theatre Company stuff for you to purchase. All proceeds go to support the performace efforts of the Texas Radio Theatre Company.
We appreicate your generous support!
---
TRTC Stuff
Do you have your shirts, caps, and bumper stickers yet?

Watch here for more exciting TRTC stuff very soon!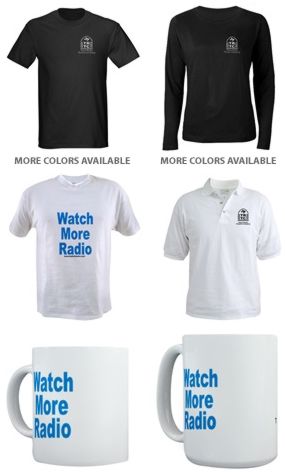 ---
CD Recordings
For a $12 donation, we can send you a CD recording of one of our live shows (shipping included).
The following titles are available:
"Alice's Adventures in Wonderland"
"Cliff Proton and the Creature from Quadrant Five"
"Cliff Proton and the Curiously Familiar Space Vikings from Dimension Q"
"Sherlock Holmes: The Hound of the Baskervilles"
"Rod Renegade: Chaos for Hire"
"The Whisper: Death 101" and "The Snowman"
"Colonel Nickels and the Last Brushcat from Punta Oreos"
"Colonel Nickels and the Lost City of Peril" and "The Monkey's Paw in Texas"
"Plan 9 from the Deadly Planet of Death"
"Three Little Sure Shots: Stories of Annie Oakley"
"Another Time Machine"
"Domingo Siete" and "Sidekick Shane"
Other titles listed on our archive section may be availible, just ask us: This email address is being protected from spambots. You need JavaScript enabled to view it.